Transmission Repair in
LonGView & White Oak, TX
22 Years of Experience | Member of the BBB
White Oak & Longview Quality
Automatic & Manual Transmission Services
Allstar Transmissions & Auto Repair shop specializes in all makes and models of automatic and manual transmission service, rebuild or repair in White Oak and Longview, TX.
Is your vehicle making a grinding noise every time you shift gears? Rely on the experienced professionals at AllStar Transmissions and Auto Repair to get to the root of any transmission problem and to fix it. Our team of experienced and honest professionals will provide transmission and high-quality auto repair service.
No job is too big or too small for us. Let us take a look at your car, truck, or SUV; we will get it back on the road in no time. We can handle negotiations with your extended warranty companies; call us today to learn more!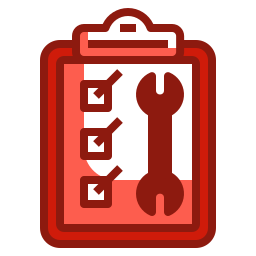 Transmission Services Include
4WD, RWD, and AWD transmission repairs

Service for all makes and models

Automatic & Manual transmissions

Transmission replacements

Transmission rebuilds
Transmission Repair, Replacement & Rebuilds
The transmission system serves as the link between the wheels and the engine of your vehicle. It plays a critical role in the performance and reliability of your vehicle whether it is a 4WD, AWD, or RWD. It keeps the engine output matched with the speed and load conditions.
Your vehicle's performance will be negatively affected by a faulty transmission. Whether you have a 4WD, AWD, or RWD vehicle, you can trust our experienced team of mechanics at Allstar Transmission to diagnose and repair your transmission system.
Transmission Replacement
You can avoid major transmission issues by taking action immediately you hear unusual sounds coming from your transmission. Still, you will find that there are certain times when replacement is the only available option.
If the life of your vehicle's transmission has come to an end, you can count on our team to replace your manual or automatic transmission system with a quality part that matches or even exceed the original transmission system's performance standards.
Transmission Rebuilds
You might sometimes find that the transmission is too worn out or it has caused so much damage, but it is still salvageable. In such a situation, our trusted technicians can rebuild your transmission as opposed to replacing it altogether.
Rebuilding is a far more cost-effective solution since only the extensively damaged parts are replaced while the technicians fix everything that can be repairable. The initial diagnosis helps out technicians determine whether rebuilding the transmission is the best option or a full replacement is needed.
When you're having transmission problems, don't worry as we have the skills to fix your problems. From diagnostics to complete rebuilds, you can rely on us for quality transmission services.
Customer Reviews
Best transmission shop in East Texas!
Cody Klotz
16:56 22 Aug 23
What I needed was done fast and correctly. This is the only place you should bring your transmission work. They go above and beyond to take care of you. Couldn't be more pleased with my experience.
Clayton Brown
02:44 13 Aug 23
Great quick service and fair price for my transmission rebuild. Ronny (I think) took a few minutes to explain what the issue was and how long it would take to repair. He even gave me an accurate estimate for the repair prior to doing the work which is my biggest concern when using a new auto repair place.
Steve Reed
12:50 01 Jun 23
My 2007 Expedition's tranny had an ~$15.00 plastic part crack & the trans only had 3rd & reverse. I pushed it too long, & ended up @ ALLSTAR TRANSMISSIONS because of these good reviews. The guys were buried & lifts were premium, so it had to wait in line. When Troy took it down, the fluid was black & we hoped maybe no disaster. But, I'd FRIED the converter, & frt pump. They worked w/ me bringing them the valve body off my other old Exped, & even though the job ended up close to $3K, they were great, & everything is running great. Tucker & Ronnie, & Troy were SUPER. I HIGHLY RECOMMEND THEM FOR YOUR TRANNY SERVICES. & I was a BIG 3 service manager for 13+ years, so I have a good idea how a repair shop is s'posed to be. Great guys there!!
DAVE BAKER
14:28 06 May 22
Great experience all around. Conveyed all pertinent information. Fast turnaround and quality work.
Just had some questions and they were very helpful
Michael Darby
20:20 19 Jan 22
Honest, super nice, affordable! Quick turn around.
Sarah Jones
01:40 16 Sep 21
Great place very knowledgeable.
Would recommend them to anyone. Fast and friendly service. They repaired a transmission that another local shop did more damage than good. These guys are tip top!! Excellent job!!
Brad Williams
23:56 02 Jun 21
Stopped by the location in White Oak, Texas. Talked with the owner and main mechanic concerning my transmission concerns with my 2007 BMW 328i sedan because I feeling a sluggish drag when my car would excelerate from 30 to 40 mph.Another garage recommended not to do a transmission flush since they encountered that BMW's transmission lock up when do so, but the recommended just changing the transmission fluid and filter and then doing it again after a month. The other garage was also going to charge me ~$500 just to do the fluid & filter change. So, I decided to find a transmission garage, who would provide better insight.The Allstar Transmission folks said they could change out the transmission fluid and filter at a way lower price and also let me know if they observed any issues. Once done, they let me know they did not see any issues with the old fluid and they drove it on the road and said everything was working well.They charged me just over $200 and my car is now running super smooth! Two thumbs up!
Nick Gallegos
17:59 20 Apr 21
Great transmission and general repair shop. Honest, fair prices, quick turnaround. Ronnie and Tucker will take care of you for sure.
Tim Parker
23:08 11 Apr 21
Very nice people... and VERY HONEST... my favorite part... they are my new go to mechanics...
kevin blalock
22:33 22 Feb 21
Cannot really give a review. Two of my clients recommended these guys. Told me my truck would be ready Friday. Back later to review.
Floyd Hartsfield
19:35 02 Dec 20
Honest,effecient,affordable
Jerome Parsons
00:13 22 Sep 20
Always a great experience with these guys! I go to them for all of my repair needs.
Jezebel Oh
15:32 14 Nov 19
Great, knowledge of all kinds of cars, & got the job done !Easy to deal with, good people...
Donna Leftwich
18:25 12 Feb 19
Absolutely recommend this company an all that work there this was the third transmission shop I Tried an they never gave up an found out what was wrong an treated more than fair Tyler kept me updated on progress an prices as we went will use no other shop for my work in further. By the way my name is Hubert Davis from Kilgore,Texas. Thank you guys
Herman Nelson
01:05 30 Jul 18
Absoultley would recommend Allstar Transmission. I do all my own car repair. In the rare occasion I have to take my vehicle to a shop. I am very particular. I had a transmission problem with my car and was confident I had diagnosed it correctly. Worried that the repair could take longer than a weekend, without the right equipment to do the job. I decided to take it to a shop. I looked into several transmission shops in the Longview area before choosing Allstar Transmission. I arrived right before closing time that day. They immediately came across as good people. They called me the next day and discussed my options and gave me estimates after doing there diagnosis. Two days later I had my car back working perfectly and at the exact price they quoted. I am very pleased and would use them again without hesitation.
Donald Wade
18:46 15 Jul 18
Its hard to find a good honest mechanic. Not to hard though if you go here.
Matthew Hayes
02:32 22 Jun 18
Great service at the right price. 2 thumbs up !!!!
Brian Wells
12:02 15 May 18
Ronnie does a great job at a good price
Frank Wykoff
15:41 15 Dec 17
Quick, friendly, and reasonable. Would come back again when needed!
Randall Graham
15:38 27 Nov 17
Great people to just talk transmissions to very knowledgeable .
manuel jaime
16:13 15 Feb 17
Visit Us
AllStar Transmissions and Auto Repair
1506 S. Lake Harris
White Oak , TX 75693
Get Directions

CONTACT US
Main: (903) 759-1933
allstartrans8@gmail.com
Hours
M-F:  8:00 am - 5:00 pm
S-S: Closed