Auto Repair Services IN
LONGVIEW & WHITE OAK, TX
22 Years of Experience | Member of the BBB
WHITE OAK & LONGVIEW Quality Auto Repair Shop
Allstar Transmissions & Auto Repair shop specializes in repairing all makes and models of cars, trucks, and SUV vehicles in White Oak and Longview, TX. We are an auto repair service that offers our customers the best. Having a team of experts in the field make it possible for us to complete the toughest jobs. These professionals have the experience to do what it takes to make our customers happy. They love what they do for a living and they wouldn't enjoy another profession since this was the one that they chose to do on a regular basis.
Having a vehicle means that a person must care for it properly. It needs to be checked for repairs on a regular basis. Most states require inspections for the ability to drive a vehicle on the roads. That is why it is important that you find a good auto repair shop that you can count on.
Looking for a Reliable Auto Repair Shop Near White Oak or Longview, Texas
Since we take pride in the work we do, it is completed to the highest levels and standards. You will see that the repair services we provide are pristine so that anything that will be completed on your vehicle is done to perfection.
Whether you need a battery replacement or an engine tune-up, you can count on our technicians to do it at an affordable rate. AllStar Transmissions and Auto Repair have experienced and honest professionals who will provide high-quality auto repair and transmission services.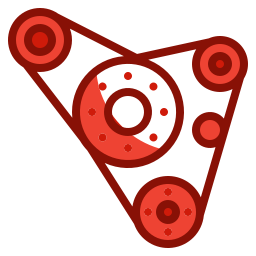 Automotive Services Include
Water pumps
Radiators
Starters
Timing belts
Wheel bearings
CV Axels
Brake work for all makes and models
U-joints
AC Work
General auto repairs for all makes and models
Customer Service At Allstar Transmissions & Auto Repair
We take great pride in how we treat our customers at Allstar Transmissions & Auto Repair. Our team of professionals has the ability to answer any and all questions that our customers may have. When they get the answers that they need, they are able to make informed decisions that will work for them. Likewise, if there are any issues, problems, or concerns that come up, we are also prepared to handle them in an efficient and prompt manner. Customers will find that they will be completely satisfied with the work that we do and they will recommend us to other people that they know in order to get the best work completed on their vehicles.
Affordable Pricing
Our prices are very reasonable and affordable. No job is too much for our talented mechanics to handle. Rely upon our American-owned and operated establishment for repairs and replacements by experienced technicians for your vehicle. Trained experts who use the best products in the business will get your car, truck, or SUV running right. Stop in at your convenience or contact us to set up your appointment.
Customer Reviews
Very nice people... and VERY HONEST... my favorite part... they are my new go to mechanics...
kevin blalock
22:33 22 Feb 21
Cannot really give a review. Two of my clients recommended these guys. Told me my truck would be ready Friday. Back later to review.
Floyd Hartsfield
19:35 02 Dec 20
Honest,effecient,affordable
Jerome Parsons
00:13 22 Sep 20
Always a great experience with these guys! I go to them for all of my repair needs.
Jezebel Oh
15:32 14 Nov 19
Absolutely amazing work , quick turn around , and great prices! Can't recommend them enough!
Johnny Durmon
15:02 04 Sep 19
Great, knowledge of all kinds of cars, & got the job done !Easy to deal with, good people...
Donna Leftwich
18:25 12 Feb 19
Absolutely recommend this company an all that work there this was the third transmission shop I Tried an they never gave up an found out what was wrong an treated more than fair Tyler kept me updated on progress an prices as we went will use no other shop for my work in further. By the way my name is Hubert Davis from Kilgore,Texas. Thank you guys
Herman Nelson
01:05 30 Jul 18
Absoultley would recommend Allstar Transmission. I do all my own car repair. In the rare occasion I have to take my vehicle to a shop. I am very particular. I had a transmission problem with my car and was confident I had diagnosed it correctly. Worried that the repair could take longer than a weekend, without the right equipment to do the job. I decided to take it to a shop. I looked into several transmission shops in the Longview area before choosing Allstar Transmission. I arrived right before closing time that day. They immediately came across as good people. They called me the next day and discussed my options and gave me estimates after doing there diagnosis. Two days later I had my car back working perfectly and at the exact price they quoted. I am very pleased and would use them again without hesitation.
Donald Wade
18:46 15 Jul 18
Its hard to find a good honest mechanic. Not to hard though if you go here.
Matthew Hayes
02:32 22 Jun 18
Great service at the right price. 2 thumbs up !!!!
Brian Wells
12:02 15 May 18
First I'll say that I am a car guy and am very particular about who works on my truck. Having said that, Ronny and the guys at Allstar passed the test with flying colors. I can't rebuild transmissions in my driveway like I would do for most repairs, but I know enough to understand when someone is ripping me off and feeding me a load of BS. So trust me when I say Ronny is the real deal. He explained the entire situation to me, showed me exactly where my transmission failed, rebuilt it, and didn't do any extra work without consulting me first. He answered all my questions and used only the highest quality parts to rebuild my transmission. He stands behind his work with a warranty and his prices are extremely reasonable. Combine his service with the quality of everything he does, this service was a steal. I would recommend anyone needing a transmission repair to absolutely give Ronny a chance. You will not be disappointed.
Jarrod Wolford
21:36 05 Apr 18
Ronnie does a great job at a good price
Frank Wykoff
15:41 15 Dec 17
Quick, friendly, and reasonable. Would come back again when needed!
Randall Graham
15:38 27 Nov 17
Great people to just talk transmissions to very knowledgeable .
manuel jaime
16:13 15 Feb 17
Visit Us
AllStar Transmissions and Auto Repair
1506 S. Lake Harris
White Oak , TX 75693
Get Directions

CONTACT US
Main: (903) 759-1933
allstartrans8@gmail.com
Hours
M-F:  8:00 am - 5:00 pm
S-S: Closed